About
The First 100 Years
In 1919, one year after the Virginia General Assembly approved the establishment of the first state highway system, R.D. Kirkpatrick and W.S. White founded the Richmond Machinery & Equipment Company (RM&E). They must have sensed the road ahead.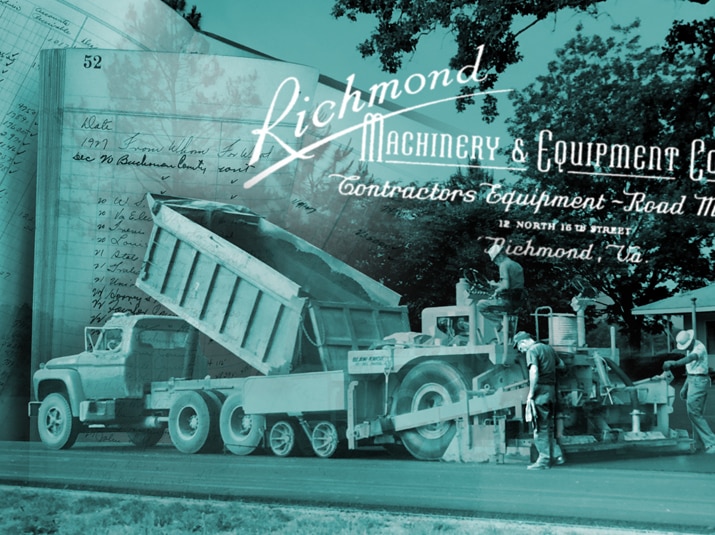 In the ensuing years, the Virginia road network grew from 4002 miles in 1918 to over 75,062 in the year 2015. In 1910 it is recorded that there were 2705 vehicles registered in the state, by 2015 the number had exploded to over 7.2 million. Today VDOT operates the third-largest state-maintained highway system in the country, just behind North Carolina and Texas.
Changing with the times
Joseph "Bonnie" Colley began working at RM&E as a parts runner in 1955. In subsequent years he became its parts department manager, a sales representative, and the sales manager. In 1977 he was named a vice president, in 1982 its president, and ultimately, in 1984 he purchased the company.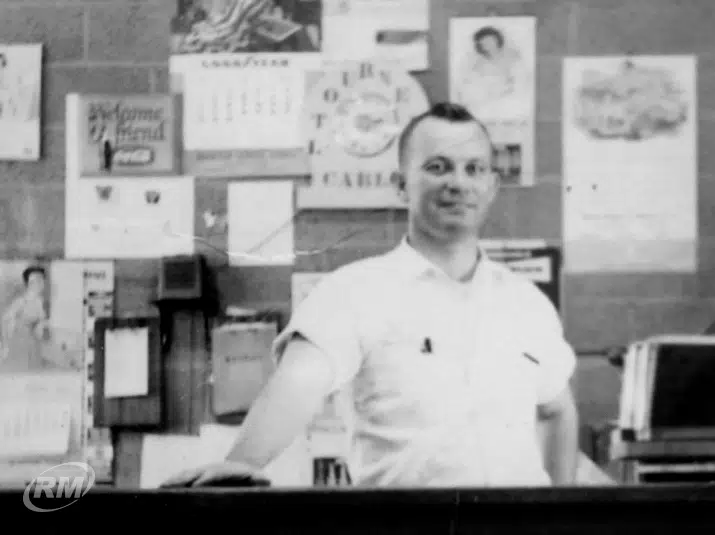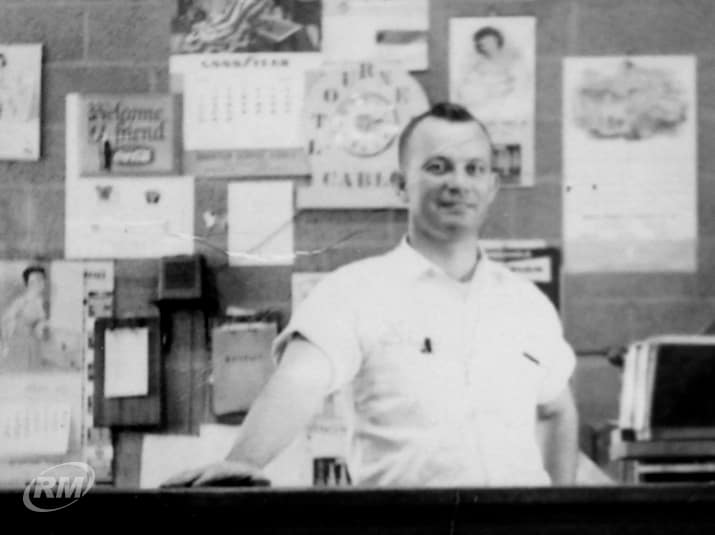 Much of RM&E's growth came under Bonnie Colley's direction. As the business and economic conditions changed, new lines were added and new markets developed. The size of the staff grew and the depth of RM&E's client list and sales expanded.
Since moving to its present location at 1701 Roseneath Road, just off the Boulevard in midtown Richmond (Scott's Addition), the company has purchased adjacent lots and expanded its facilities to cover an entire half of a city block.
The next generation
RM&E's C.E.O and President, Mike Colley, started full time with the company after graduating from Emory & Henry in 1982. Like his father, he began in the parts department, worked his way up through service, then sales.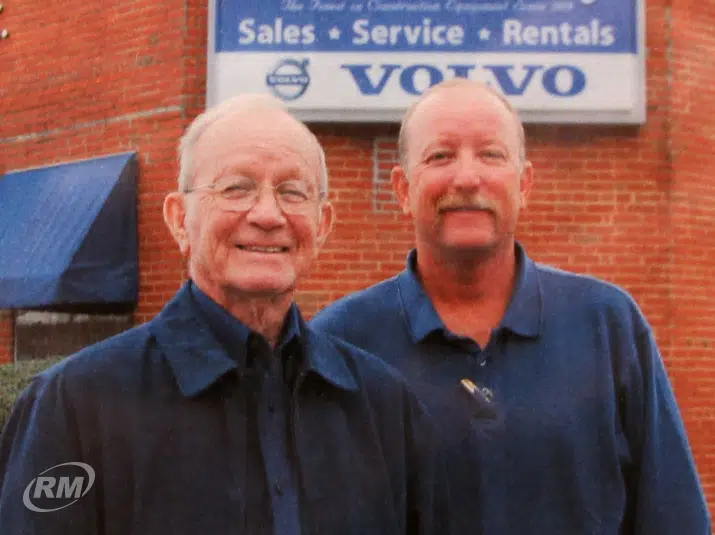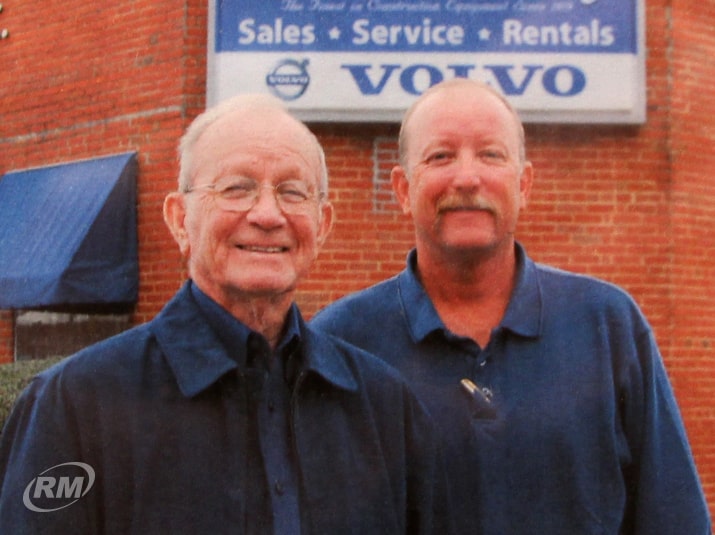 Decades of close customer contact prepared Mike well for taking over the reins. "Understanding the intricacies of the work our customers are doing," says Colley, "helps us pinpoint systems and equipment that maximize their productivity and profits."
Investing in people
RM&E is a small, close-knit business. The fact that many of the folks who work here come and stay long-term tells you two things: First that we enjoy and believe in what we're doing. And second, that we are invested in creating real, solid relationships with our clients.
Our Virginia regional sales team includes Mitch Colley, VP of Sales serving Richmond; Mike Boyle serving Tidewater; Austin Phelps serving Northern Virginia; Andrew Sturtz serving the Valley; Will Turner serving Southwest Virginia.
Other team members include John Gorman, Parts Manager; Joe Carter, Brett Corbin, and Jesse Ransom, Parts Staff; Dottie Shook, Warranty Administrator; Jennifer Carter, Treasurer; and Chelsea Shook, Administrative Assistant.
In product support is Heath Elliott Service Manager and his staff including technicians Craig Newcomb, William Humphrey, Jeff Dawson, Ricky Trainham, Jacob Stedman, David Carroll, and Billy Brooks.
Staying ahead of the curve
"We're always looking for ways to improve all aspects of our business," says Mike Colley. "Ideas contributed by contractors, manufacturers, buyers, and our own team keep RM&E vibrant and ahead of the curve."
"We take great pride in what we do," says Colley. "Our equipment has paved countless miles of Virginia's asphalt—from driveways to superhighways—every job we are involved in, every customer we do business with, is important.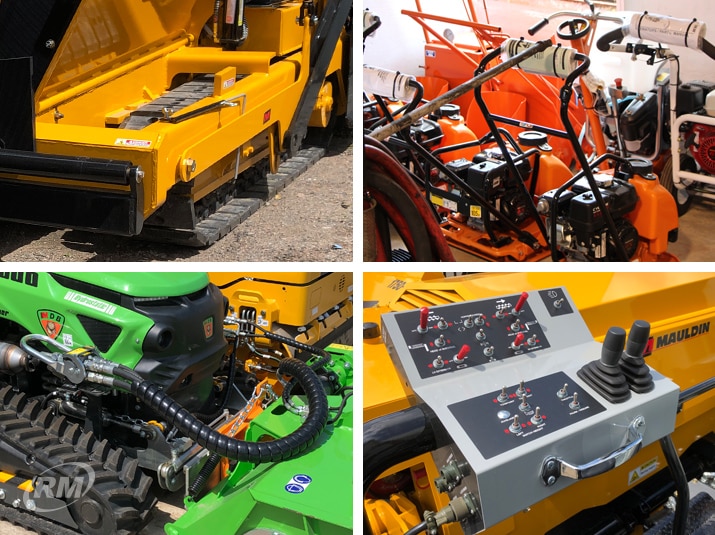 RM&E caters to everyone in the road construction and maintenance business, from the veteran contractor to those just getting started. We establish relationships with the hope to serve and grow with a customer as they grow. It is those long-term, close relationships that have made RM&E so successful.
"We like to say we work for a living," explains Mike Colley. "That means we do whatever it takes. Whether its researching a need, finding a way to finance a new purchase, or locating a hard to find part—we're here to serve individual people, 24/7. That's the way you stay in a competitive business like this for a century."